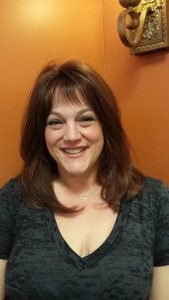 Most people don't take advantage of the fact that hair extensions can be well utilized for adding both length and volume to the hair. Hair extensions come in wefts that are sewn together at the end. They fitted with clips or tape; these are used to hold them in the hair. The common reason women use extensions is to increase the length of the hair.
However, if you have very light or thinning hair, you can make the most out of hair extensions. Following the right steps, you can use your extensions to add natural looking volume to your hair.
Here are a few tips on how you can use hair extensions to add volume to your hair:
1. You don't need to overdo it: there's no need to wear the entire set of extensions. Make sure that they are placed in a way that they give volume to the right areas. Since they are extensions for fullness, you can set the bigger ones at the back of the scalp and stack them a bit in that area, which makes your hair appear voluminous.
2. Tease your hair: if you are going to be using clip in extensions, make sure you tease the roots of your hair. This would add volume and also keep the extensions firmly in place. Also, tease the top layer of your hair, so everything blends in.
3. Style the extensions: creating curls and body waves will give the hair a bouncy, fuller look. Use a curling wand and make sure you blend your hair in with the extensions.
4. Reverse clipping: if you are using clip in extensions, try this- bend over and clip the extensions in your hair the way you would but upside down. This would give the hair around your scalp a full appearance.
5. Use volume hair extensions: you can buy volume enhancing extensions that are made for this particular purpose. Volume hair extensions are real hair investments as you can use them repeatedly.
6. Your hairstylist: this is your best option. You can ask your stylist to give you a haircut and style that makes your hair appear fuller. I know this sounds strange, but they can easily do that by creating an illusion with the hairstyle.
When buying extensions, make sure that they match your hair color perfectly. A wrong mix can be spotted very easily.