When a woman has been diagnosed with cancer, it devastates her life. The fear of what will happen to her, the treatment she will have to endure and the wait to see if the treatment has worked. These are all massive questions she has to deal with and losing her hair can feel like the last straw. At this stressful time, it is why cancer patient wigs are so vital to his or her recovery.
To most women their hair is their crowning glory and to lose it on top of everything else can cause self-consciousness which makes them stay at home. They dread going anywhere because the loss of their hair is such a noticeable sign that they have cancer. It takes a lot of inner strength and courage to face cancer, and the treatments themselves can be harrowing. The professionals do not understand the best places to go for wigs for medical patients and so the women are without many options or resources to maintain their appearance during this trying time of their life.
There is a big difference between fashion wigs and cancer patients' wigs. Fashion wigs are designed to fit over a head of hair, so they do not additional padding, as many wig fittings require, as the hair is there to do that job. Chemo wigs and wigs for cancer patients have to be made to fit on a very sensitive scalp, so they need to be smooth and lined so that they sit comfortably and do not move on the person's head. Natural hair wigs for cancer patients is our specialty and we are experts at fitting and styling to make you look and feel good.
There are many wig manufacturers and the many choices on the market today. The very best on the market are the natural hair and blends of natural hairs wigs for cancer patients. These high-quality wigs are created from natural hair and with care and thought to make them the best wigs for cancer patients. With the hair held with very small knots and a soft lining to make them comfortable, the natural hair comes in many colors and gives highlights and tones that improve the look – better looking and more comfortable to wear than hats with hair for chemo patients.
American Cancer Society wigs are not custom styled nor fitted to each patient. So where would you look for wigs for cancer patients? People may try standard wig suppliers, but they may not fully understand the particular needs for wigs for chemo patients, but here at Hair Solutions we choose the right hair piece style as desired and fit properly, so the wearer is truly comfortable.
We know that cancer and chemotherapy are not just confined to women, and so we also provide men and children too. Our wig caps for cancer patients have the same care and workmanship as our full wigs. The length of your hair is one of your defining features as a woman, and so we do long and short wigs for cancer patients.
While cancer patients are undergoing treatment they may be hard to feel you have to go to a specialist shop for medical wigs, scarves hats, but it really is worth it as you can make so many mistakes and waste a lot of money trying to find your answers but the people in these hair places that really do understand your needs as they see guys like you all the time. They can help you with choosing the right chemo wigs human hair, or high-end synthetic, which length and color to suit you.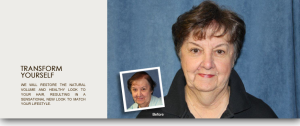 The real hair wigs for cancer patients can boost your ego and give you hope, adding a little more confidence as you go about your life and your treatment. Making you feel that a bit more "normal." This can be crucial for some people as it can be a harsh world and feeling that you stand out due to illness can make you feel even more vulnerable. That is why we also help with other forms of hair loss treatment for women such as alopecia.
With our expert help, you may decide on one or more of our women's wigs human hair, styles, that look so natural people would not know it is a wig. With the highlights and natural tones that only human hair can bring to the overall look of your hairstyle. We stock some of the best wigs human hair can make.
With chemotherapy, the hair loss process does not happen overnight, so we also supply lightweight wigs for thinning hair. It may seem an extravagance to buy a wig for this short period, but the lightweight nature of these cancer patient wigs means that when treatment is over and your hair eventually starts to grow back you can wear it over the new hair without doing any damage until your hair is back to its normal beauty.
Of course, there are other reasons for women to lose their hair such as alopecia which can leave the hair very patchy and some women lose their hair due to pregnancy, stress or medication. So we can supply wigs to cover every eventuality. Different types of wigs are paramount as an incorrect choice will make the hair piece stand out, where the correct choice looks so right. This is particularly the case with older women's wigs as they reflect the type of hair that is good for the age of the client and has the natural color choices and tints of the older woman. Additionally, we carry cancer patient headwear and scarves.
All our wigs are tailored to your needs, unlike the generic free wigs for medical patients, as with the lightweight wigs which are the ideal women's wigs for thinning hair. We strive to find the exact choice to make you feel like the woman you are. Whether you are losing your hair through medical or natural causes, we have the selection of women's wigs and hairpieces to ensure you find the right one. The real hair gives beautiful results, but if you wish to keep the maintenance down our high-end, synthetic wigs may suit your lifestyle and needs a little better. They still give a beautiful finish and are made with the same care and consideration as the real hair wigs.
NOTE: It has been proven that the boost in self-esteem aid cancer recovery. As such some insurance health plans offer coverage and will pay for all or some portion of your cancer patients wigs.  You need to know the correct verbiage to use, wigs that are needed after medical illness or treatment are called "cranial prosthesis." Remember to use this word when submit your claim to for reimbursement coverage for wigs for cancer patients. Dependent upon your health insurance company, you will probably need to get your cancer doctor to submit a prescription for a "cranial prosthesis" with information about your cancer diagnosis. FYI – the medical code for a "cranial prosthesis" is S8095, and for Healthcare Common Procedure Coding System (HCPCS) is A9282.