Medical Wigs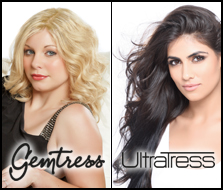 See how good you can look in a natural hair wig that is carefully chosen for your individual needs and customized to your facial features. Today's high-quality wigs look almost exactly like your real hair and are easy care. We carry both natural hair and high-end synthetic wigs. Come in and let us show you how good you can look and feel wearing a medical wig.
Read article –
When Chemotherapy Gets you Down, A Medical Wig can give you Confidence
When a woman has been diagnosed with cancer, it devastates her life. The fear of what will happen to her, the treatment she will have to endure and the wait to see if the treatment has worked. These are all massive questions she has to deal with and losing her hair...
Wigs have been around for a long time, but recently, they have become the rave. People usually wear wigs to cover bad hair situations, bald head and any hair look you wouldn't be caught dead with outside your home. For women who are losing hair due to medical...