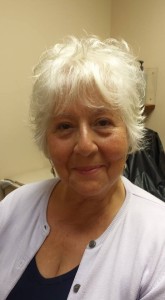 Short hair can easily be fitted with hair extensions to increase your options on how to style your hair. If you want to increase the length and even volume of your hair, extensions are the way to go. There's no problem with it; a little vanity is good for the soul. If short hair has gotten boring for you, you might be considering making your hair longer so you can style it however you want, wear it in a ponytail, in a bun, or just go crazy with it.
There are two common types of extensions being used by women everywhere- clip in extensions and tape on extensions. The extensions usually come in wefts and are sewn together at the top to hold all the strands together. The only difference is their method of application.
With clip extensions, they are fitted with clips that hold the extensions in the hair. You can fit them in yourself and take them out whenever. They are good if you have no problem with taking them out at night and then putting them back in the morning. If not properly done, your hair can appear bulky in some areas, and that would make it look unnatural.
Tape extensions are more sophisticated to use. They would require a professional stylist. Tape extensions usually last between 2-3 months, and if applied well, they would be impossible to point out. They are very light and thin, so they would not be visible or obvious if someone touches your hair.
To use these extensions, you need to have about 3-4 inches of hair to place the tape on and blend it in. If your hair isn't long, you should mix the length of the extensions, so your hair length doesn't appear unnatural. Don't stray too far.
For more best blending with your natural hair, you can ask the stylist to texturize or thin out the top layer of your hair. Doing this treatment will make the mix of your hair and extensions appear more natural.
How to maintain your hair extensions: your extensions cannot get minerals from your scalp, so you have to artificially 'feed' it. Use a shine spray on it, especially after using hot tools on the hair. Also, you will need dry shampoo, an extension brush (they have loops that prevent pulling when brushing out the extension), chemical free shampoo and conditioner (so the extensions will not be stripped of their natural quality look and shine) and a deep conditioning mask. If you style your extensions frequently, or you swim, you would have to deep condition your hair to strengthen it and prevent damage.